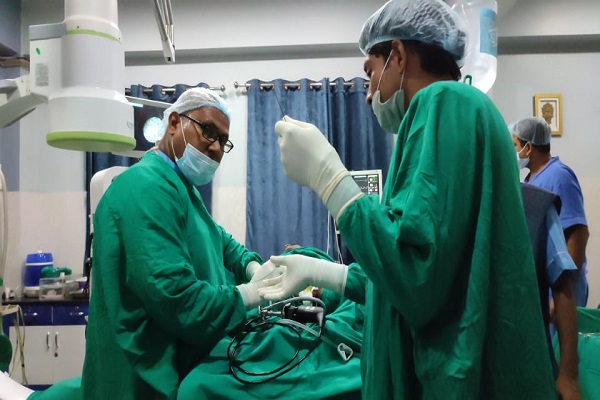 With the goals of ensuring patient safety and the highest quality of care, the Operating Theater (OT) in Kavya hospital was established from the beginning of the hospital establishment. It maintains strict aseptic techniques to prevent the surgical patient from infection and offers the best multidisciplinary teamwork. It accommodates and provides the environment for various types of surgeries and prepares it for an emergency anytime.

We have the digital integrated operation theater with high-quality modernized equipments. We always work for the betterment of patients. Therefore our Operation Theatre including C-Arm Machine, Ventilator Machine, Laparoscopic Machine, OT Table, Lap Chole Instrument, Pediatric Warm, and others.

Some Principles we follow


Ensure patient safety and provide efficient surgical care to all patients in a safe, professional, environment.
Provide the operating team with appropriate access to the OT, good working environment for doctors and staff.
Maximize the efficiency of operating room utilization, staff, time and materials to reduce costs.
Decrease patient delays.
Enhance satisfaction among patients, staff, and physicians.
OT Services @ Kavya